Swimrun racing season is starting earlier every year. In 12 weeks, we will have the chance to wear the ÖtillÖ racing bib again. This time, it will be in Hvar, Croatia. Welcome the latest addition to the ÖtillÖ championship serie: ÖtillÖ Swimrun Hvar.
Get ready for ÖtillÖ Hvar with Envol.
Tomorrow, Monday 8th of January, print the Envol Coaching training program and start the hard work. During the next four weeks, it will be lots of strength and some longer and longer sessions on the schedule. It is important that you schedule your week smartly, taking in consideration your professional and family life, and also do not forget to plan a weekly rest day.
Enjoy the training !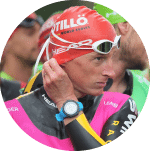 About Nicolas Remires 
Nicolas Remires is a French endurance sports coach based in Stockholm, specialised in triathlon and swimrun. Nicolas coaches athletes of all levels, for races from sprint triathlon to ironman distance, 5km to ultra marathon, open water swimming, swimrun and cycling.
His swimrun achievements include: 4th and 3rd ÖtillÖ World Championships (2016-2015), 1st Utö Swimrun (2015), 1st Borås Swimrun (2015-2016), 2nd Ångalöppet (2014, 2015).