It has been over a year in the making, and we are finally proud to launch Team Envol, our very own Stockholm based Swimrun Club, powered by Envol Coaching! 
Team Envol isn't just a team, it is the first Swimrun club of its kind.
Most important of all, it's a group of good people wanting to get better at the sport of Swimrun. And have loads of fun doing it.
The top seven in this Swimrun club – the "elite" athletes – will end up on several podiums in 2018. Some of the remaining 20 might sneak up on the high end of the results as well. Ambitions for next year are soaring!
Team Envol – a Swimrun club, is created to help bring the sport to the next level. Swimrun is growing and people on all levels are looking for a way to make it part of their life. This club is a perfect platform to get inspired and motivated for training and reaching racing goals. Being part of a squad like this will also offer more opportunities to find matching partners for training and racing.
The club offers a  chance to meet new people, learn from them and share experiences.
Nicolas Remires
, founder of Team Envol, is in charge of the team.
Members have completely different levels. Team Envol have the chance to count some experienced and talented swimrunners but also some pure beginners. Some members have won ÖTILLÖ World Series competitions, and have even been on the podium of the ÖTILLÖ Swimrun World Championship. Some of them are getting the inspiration to do their first short distance swimrun in 2018.
Click this link to see who we are!
Finally we are proud to announce our partnership with our main sponsor: Vivobarefoot. A shoemaking, foot loving company whose philosophy of natural human movement we totally embrace.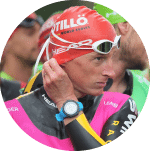 About Nicolas Remires
Nicolas Remires is a French endurance sports coach based in Stockholm, specialised in triathlon and swimrun. Nicolas coaches athletes of all levels, for races from sprint triathlon to ironman distance, 5km to ultra marathon, open water swimming, swimrun and cycling.
His swimrun achievements include: 6th, 4th and 3rd ÖtillÖ World Championships (2017-2016-2015), 1st ÖtillÖ Utö (2015), 2nd ÖtillÖ 1000 Lakes (2017), 1st Borås Swimrun (2015-2016), 2nd Ångalöppet (2014, 2015).