In September and October, Envol Coaching will provide you some running technique and higher intensity efforts in the forest. I believe trail running is the best and most fun form of running. I think you will agree! Beginners and experienced runners equally welcome.
Eight weeks, two sessions per week, two different times and starting places to offer you more options.
Between week 36 and 43 (5/9 – 26/10).
Tuesdays 11.30 in Lill-Jansskogen (meeting at Stadion) and Thursday 18.00 in Nacka Reservatet (meeting at Hammarbybacken).
Different registration options:
– 2 sessions per week: 1500sek
– 1 session per week (choose Tuesday or Thursday): 1000sek
– Drop in when you want: 150sek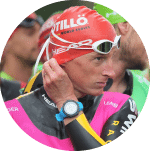 About Nicolas Remires
Nicolas Remires is a French endurance sports coach based in Stockholm, specialised in triathlon and swimrun. Nicolas coaches athletes of all levels, for races from sprint triathlon to ironman distance, 5km to ultra marathon, open water swimming, swimrun and cycling.
His swimrun achievements include: 4th and 3rd ÖtillÖ World Championships (2016-2015), 1st Utö Swimrun (2015), 1st Borås Swimrun (2015-2016), 2nd Ångalöppet (2014, 2015).